Hello.
This is a 9mm Mk III with probably the first set of Mr. Hakan Pek's Hi Power grips to reach this country. The hammer spur has been bobbed and the right-side thumb safety lever removed and the shaft rounded. The gun's been refinished as well.
I bought this Hi Power new in '72. It has been customized by gunsmith, Lou Williamson.
Another lightly-altered 9mm Mk III...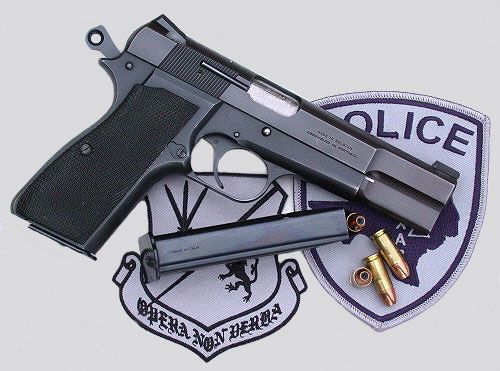 This is my old "duty Hi Power". It's a Mk III with a Type I C&S ring hammer and sear, Spegal blk checkered delrin grips and Novak fixed sights. I had the gun refinished after I retired.
This is an FN Competition Model with Spegel grips.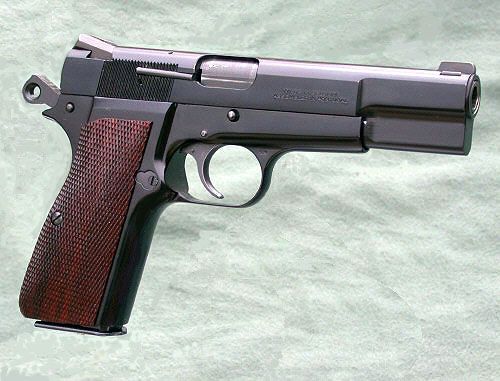 another Mk III 9mm set up similarly to the "duty gun."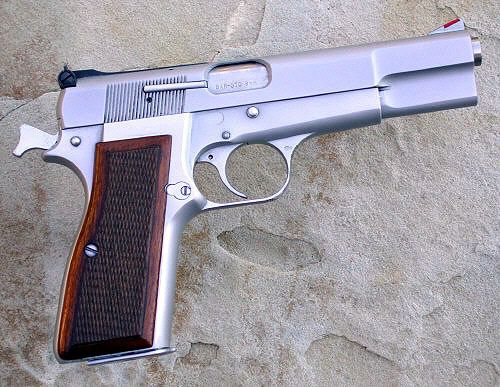 This was my first Hi Power. It is a '71 commercial model, also customized by Lou Williamson decades ago.
Best.